This section provides brief information on "HomeByMe for Home Retailers" website and its user experience along with its user guide details such as document structure, and conventions used in this document.
About HomeByMe for Home Retailers User Guide

"HomeByMe for Home Retailers" is an online 3D planning experience, where one can furnish their home interior and exterior with the retailers catalog of products. It provides a seamless user experience, grows the retailers online baskets as well as accelerates the sales cycle.
The planning experience in 3D is part of a whole customer journey starting from the retailers website. This documentation uses website for demo-example, just for illustration purpose.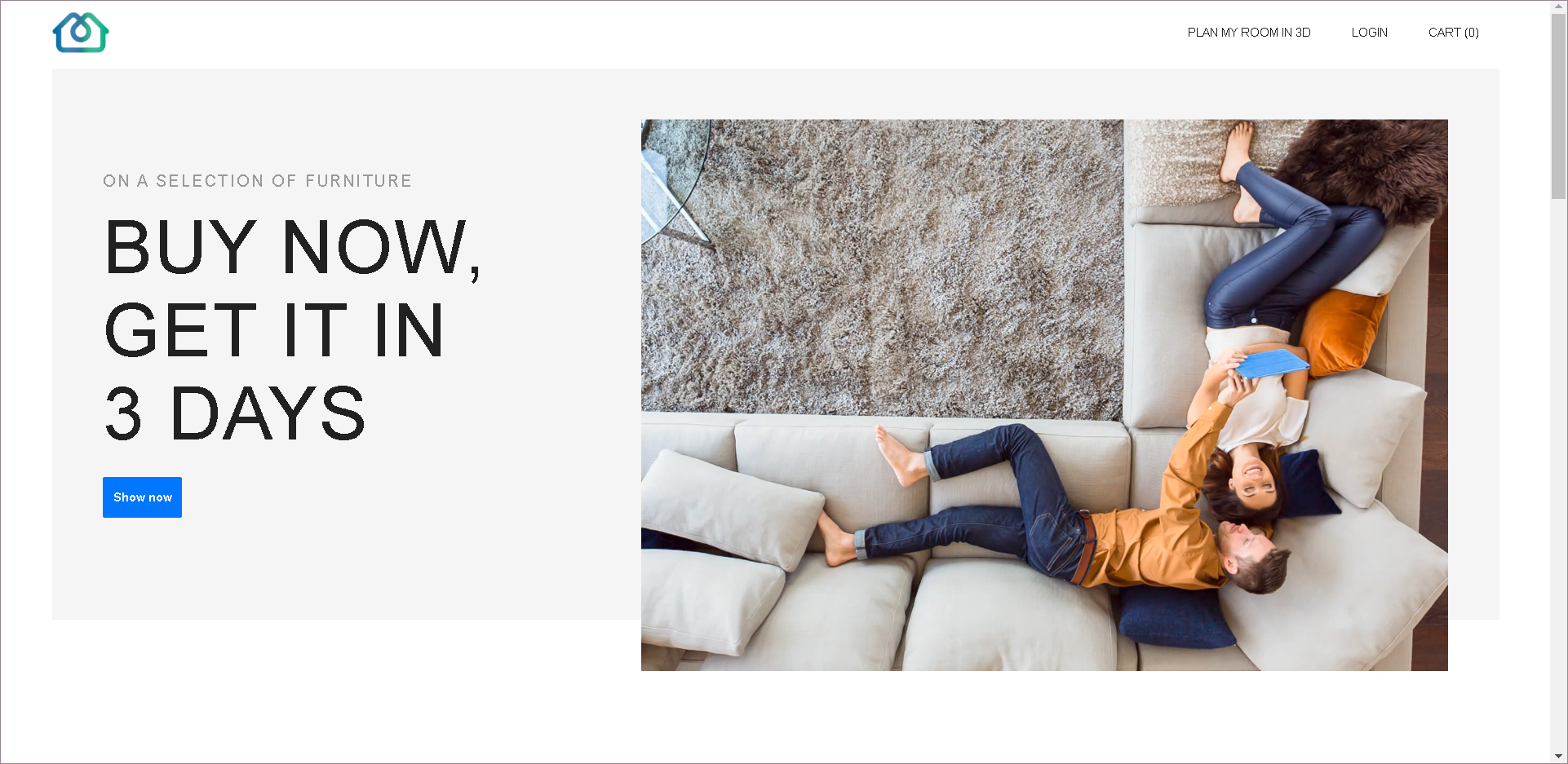 Document Structure

This document is organized to reflect the customer journey starting, on the retailers website, designing, furnishing and decorating their project on "HomeByMe for Home Retailers" application and finalizing their order on the retailers website. The step-by-step approach guides you through each step in a process and shows the results.

The sections of this document are examples of implementation, which means that sections/topics/catalogs can be modified according to Range Manager's requirements.
Hence, these sections may appear different in a modified application.
| Section | Title | Topics Discussed |
| --- | --- | --- |
| 1 | Get Started | Shows how to launch the 3D planner, start from a room, and icons used in the application. |
| 2 | Draw the floorplan | Demonstrates initiate plan and draw plan features commonly used to set up a project. |
| 3 | Furnish My Project | Provides guided instructions to add products, configure products, and create favorite products. |
| 4 | Finalize My Project | Discusses capture and view methods for media of project, print and export project. |
| 5 | Access My Project | Provides guided brief instruction on project creation and access by login, my account details. |
| 6 | Recover My Project | Explains about recovering projects when browser crashes or an issue occurs while saving projects. |
Conventions Used in this Document
| Convention | Meaning |
| --- | --- |
| Bold | Any "HomeByMe for Home Retailers" user interface element that you can select, such as a catalog or menu item |
| Italic | References to books and other documents, or to emphasize text |
| Link | Link to other document or website |
| Note: | Mandatory/precautionary step, or a reason behind such output/behavior |
| Recommendation: | A recommendation/tip for simpler and better usage of application |
| > | Click this option from the options available Example: My Account > Logout |
| >> | Select/choose one from the list available Example: Living room >> TV and Media furniture |